If this blog has caught your attention then it's more than likely you're finding yourself in a real entrepreneur state.
We love owning our own business and being an entrepreneur but it's definitely not all easy going and #GirlBoss instagram posts. Nothing is truer to that statement then when we are struck with being sick and what I like to call 'OOMC (Out of My Control) Days'.
Hey, that's been me since the beginning of January and what inspired me to give you my tips on how to help your business run smoothly (as possibly) during these times that you didn't quite plan for.
I don't know how you deal with these types of events, but thankfully I stay pretty healthy throughout the year but when things  aren't so great…I feel guilty that I'm not able to do what I need to ?…but there's no need for a melt down.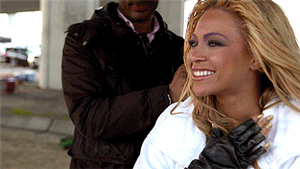 Here are my 5 tips on preparing yourself for those unpredictable sick or OOMC days that take you away from your business:
1. Create systems
Whiles this tip isn't going to help you whilst your in the middle of your OOMC day, it is absolutely essential for planning in advance.
Do you have a team, partners, customers? Anyone you need to communicate with? Then having systems in place are essential.
Systems can seem like a super fancy business term, but broken down all they really mean in figuring out the steps you take for normally, everyday and recurring steps within your business.
To figure this out take a note book and simply write down the steps from beginning to end.
This will allow you to see what needs to change, how and where to make improvements in your business.
The document should be shared within your team so everyone knows the business systems.
Want to take it a step further? You can use online planning tools like Trello (my personal fav), to visualize your systems, add and manage tasks for yourself and your team.
2. Use automation
Automation in business in no longer just for large operations. Entrepreneurs can now use automation as a helping hand that can sometimes replace an assistant at times.
Pre-planning your social media posting using automation is simple and an essential part in saving time. My personal recommendation is Buffer.com. You can plan your social media in advance for free on desktop and mobile.
3. Set Email Boundaries
Before I set boundaries with myself and my multiple email accounts, I think I had email anxiety. Every notification ping was like shot of anxiety…'what's going on now' and everything felt like it needed an immediate response.
Newsflash…it doesn't.
Here's what I did to set email boundaries:
Turned off my notifications and trained myself to look at emails at certain times (shock horror…instant anxiety release).
Retrain your customers / staff on how you respond to emails. I had to do this gently, but you have to be firm. As long as you maintain a good, consistent level of communication everything will be fine.
When you are having an OOMC Day, remember to set your email autoresponder. this serves two purposes, letting people know when they can expect a response, and relieves you from feeling like you're a slave to instantly responding to your emails.
Delegate email management to you assistant, if you have one. Letting go can be hard, especially when you feel like email responses are part of a quality control…that you like to be in control of. I found that delegating some email accounts/ responses to an assistant has been a life saver. It boils down to the training that you give, if you have trained your assistant well, rest assured that s/he will be able to handle the tasks your delegate.
4. Prioritize
Depending on the severity of your OOMC day, you might have some time to work on business and here is where prioritizing comes in.
What works for me on days I have limited time is;
Checking in with my team to let them know about my day
Checking emails
Checking, responding and updating Trello.
This allows me to respond to the most urgent things, delegate immediate tasks and respond to urgent emails.
5. Be Kind to Yourself
Lastly, which really should be first is…look after yourself! There really is no business or no happily run family if we run ourselves down and fail to look after ourselves.
For me it's easier said than done since I always feel bad when I feel like I'm not using my time proactively but I do realize that resting and being kind to yourself is being proactive.
Cheat: I'll sometimes listen to a business or motivational podcast/ YouTube video for a healthy balance.
Podcast: Play in new window | Download